---
Century Skating Club CanSkate Jersey Day
Century Skating CanSkate will be celebrating sport by participating in the Community Engagement week between November 14 to 21, 2015 for:
RBC Sports Day In Canada, presented by ParticipACTION, CBC and True Sport, will take place on Saturday, November 21, 2015 in communities across Canada. This sixth annual national celebration of sport, from grassroots to high-performance, is an opportunity for all Canadians to celebrate the power of sport to build community and get Canadians moving!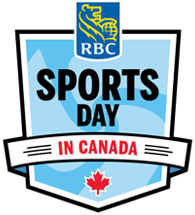 CanSkaters can choose to wear their favourite sports jersey to skating and show off their favourite team, and play fun on-ice games! The dynmaic CanSkate program with the focus on fun, participation, and basic skill development designed for skaters of all ages.
The RBC Sports Day In Canada for Century's CanSkates will be:

Tuesday, November 16, 2015 (4:45-5:30 PM)
@ Terry Sawchuck Arena (601 Kimberly Avenue)
Thursday, November 19, 2015 (5:00-5:45 PM)
@ Century Arena (1377 Clarence Avenue)
Saturday, November 21, 2015 (12:45-1:30 PM | 1:30-2:15 PM)
@ Century Arena (1377 Clarence Avenue)
Come Celebrate the Power of Sport!
---
CanSkate registration now available!
What is CanSkate?
CanSkate is a dynamic learn-to-skate program that focuses on fun, participation and basic skill development. Based on Sport Canada's long term athlete development (LTAD) principles, CanSkate centers on physical literacy and the fundamental skills needed to take part in any ice sport or to skate as a recreational activity.
Who's it for?
For beginners of all ages, children or adults, as well as for those wishing to improve their basic skills whether their focus be for figure skating, hockey, speed skating or just skating for fun.
Who teaches it?
NCCP-trained professional coaches, assisted by trained program assistants.
Want to see How great Skate Canada's program is? Have a look at the link below:
You can now register online for our 2015-16 CanSkate program!
2015-2016 Season registration now available!
StarSkate Sessions, JuniorPrep, and Junior Star are now available.
Online registration is now available through our website.
Thank you for your patience.
If you have any questions, please email centuryskatingclub@gmail.com

Best Wishes to Maureen Knight on her retirement!
Maureen Knight was an integral part of our coaching staff at Century Skating Club for many years.
She helped to make Century a successful skating Club.